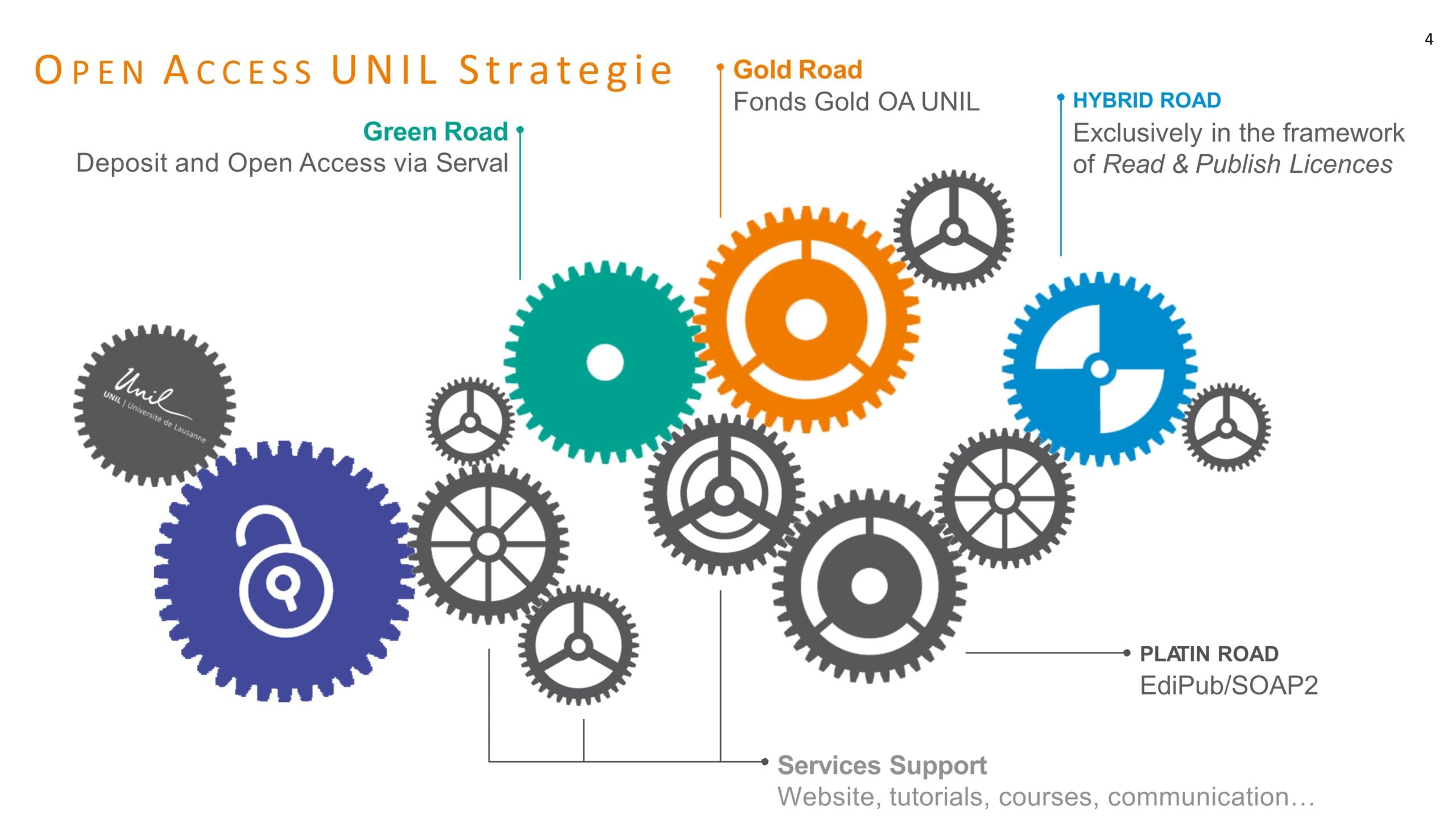 UNIL financial support to publish in Gold Open Access in the absence of external funding
Dear colleagues,
We are pleased to inform you that UNIL is making available to UNIL/CHUV/Unisanté authors a Gold Open Access pilot fund to finance your publications not supported by an external grant. This pilot phase will run from 1 July to 31 December 2021 and will be followed by a definitive fund with similar criteria from January 2022.
Thanks to this new subsidy, you can already benefit from a full coverage of your publication costs in Pure Gold Open Access journals (which only publishes content in Open Access) and not a hybrid ones.
Conditions of eligibility
Corresponding Author at FBM UNIL/CHUV/Unisanté.
No access to an external funding source that can cover these costs (e.g. NSF).
All types of articles, chapters and books/monographs.
Publication in a Pure Gold Open Access journal referenced in the DOAJ (Directory of Open Access Journals).
Publication fees below CHF 2500 (excl. VAT) for articles (partial payment not possible) and CHF 5000 (excl. VAT) for chapters and books (partial payment possible).
Procedure after paper acceptance
If you are eligible and once your article is accepted, fill in the following form and send the unpaid invoice from the publisher via the same form.
In order to check that you meet all the eligibility criteria required to benefit from UNIL funding and to help you with the procedure to follow, we advise you to consult our web page and to contact us.
Published: 23.07.2021