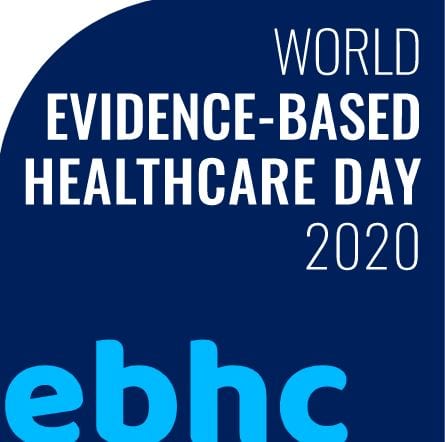 20 OCTOBER – WORLD EVIDENCE-BASED HEALTHCARE (EBHC) DAY
The inaugural World Evidence-based Healthcare Day, supported by several major organisations such as Cochrane and JBI, will be held on 20 October.
Under the title From evidence to impact, world EBHC day aims to raise awareness of the importance of evidence-based healthcare and the need for better evidence to inform healthcare policy, practice and decision making. Organisations and individuals are encouraged to share their experiences regarding the impact of their work in evidence-based healthcare.
The Library offers a wide range of resources to access the best evidence available in your field of practice. We provide a tailored systematic review support and help with the publication of your research.
To keep up to date with EBHC at a more local level, take a look at the BEST, a JBI centre of excellence involving the CHUV, IUFRS, la Source and HESAV and visit the Cochrane Switzerland website.
More information about the first world EBHC day can be found on their website.
Published: 12.10.2020