ORCID iDs ensure you get credit for ALL of your work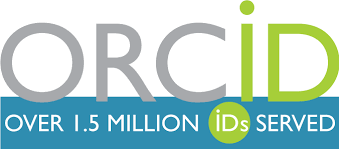 Video presenting What is ORCID?
Do you worry about getting credit for your research because your name is common or you have publications under multiple aliases?
Do you struggle to keep track of all of your research outputs?
Are you annoyed by having to enter the same information over and over in manuscript and grant submission systems?
To solve these problems, there's now ORCID, the Open Researcher and Contributor ID. ORCID is registry of unique identifiers for researchers and scholars that is open, non-proprietary, transparent, mobile, and community-based. ORCID provides a persistent digital identifier to DISTINGUISH YOU from all other researchers, AUTOMATICALLY LINKING your professional activities.
Eight reasons you should get—and use—an ORCID iD (post from Alice Meadows, Director for Community Engagement and Support at ORCID on the blog Genes to Genomes).
Distinguish yourself. If you share your name with other researchers—in your own or another field—an ORCID iD will help distinguish you from them.
Your lifelong digital name. Even if you have an unusual name, it can still be difficult to correctly identify and connect you with all your activities and affiliations. Throughout the course of your career, you may change your name, publish under different versions of it, or have it transliterated into other alphabets. You may also change organizations or countries, fields, or even disciplines. But you still want to be uniquely identifiable and to stay connected with your body of work. Your ORCID iD stays with you throughout your professional life, ensuring that you and your research contributions stay connected.
You're in control. ORCID is researcher-centric, built on principles of researcher control and privacy. You register for an iD yourself and decide which information to connect to it, including what to make public, what to share with trusted parties, and what to keep private. You choose how often—if at all—you get notifications. And you can change your permissions, settings, or delete items at any time.
"Enter once, re-use often." Our goal is to minimize—and ultimately eliminate—rekeying of data in multiple systems, saving you time and reducing the risk of errors. We do this by developing open tools and services that allow you to connect your ORCID record with other systems you use (grant application, manuscript submission, and research information management systems, for example). Once connected, you can grant permission to those systems to update your ORCID record.
Automatic updates. Even better, in some cases you can opt for these updates to happen automatically AND your trusted organizations can opt to be notified when new items are added to your record, saving you reporting time. One great example is Crossref's new auto-update functionality. Crossref creates DOIs for publications and, as long as you use your ORCID iD during manuscript submission and your publisher passes it along in the metadata, Crossref can now automatically update your ORCID record when your paper is published. You simply have to grant permission once, and they will enable updates for any publication and any publisher. Look out for an email from update@notify.orcid.org.
More than just publications. As well as easily connecting your publications to your ORCID record, you can also connect peer review activities, datasets, grants, and more. Life scientists are especially keen to connect datasets and peer review to their ORCID record, which is good news, since both are easy to do. DataCite's Search & Link wizard already allows you to connect your existing dataset DOIs to your record, and they are launching auto-update functionality similar to Crossref. And last October, we launched new functionality to enable acknowledgement of peer review activities, which has been launched by several publishers and is in the works at some funding organizations.
Quick, easy, and free. Registering for an ORCID iD couldn't be easier—all we require is one version of your name, a valid email address, and a password. We encourage you to include all versions of your name (any character set), your affiliation(s) and research contributions. You can find out more about what to do once you've got an ORCID iD—and why—here.
Open, community-led. ORCID is non-proprietary, which means you can use it in many of the systems you already use, including grant applications systems, manuscript submission systems at over 2500 journals, and your local university or research institute research profile system. You can also easily connect your information held in author profile systems such as ResearcherID to your ORCID record.
To get started:
Claim your free ORCID iD at http://orcid.org/register
Import your research outputs and add biographical information using ORCID automated import wizards
Link your existing ORCID iD to the UNIL institutional ORCID. The procedure, is very simple and is described here.
Use your ORCID when you apply for grants, submit publications, or share your CV.
Workshops:
ORCID workshops are provided on a regular basis by our service  (check the CHUV calendar).We will provide you with guidance on how to import your research outputs and biographical records to your ORCID profile and how to interconnect all information. We will help you with a better understanding and use of ORCID.