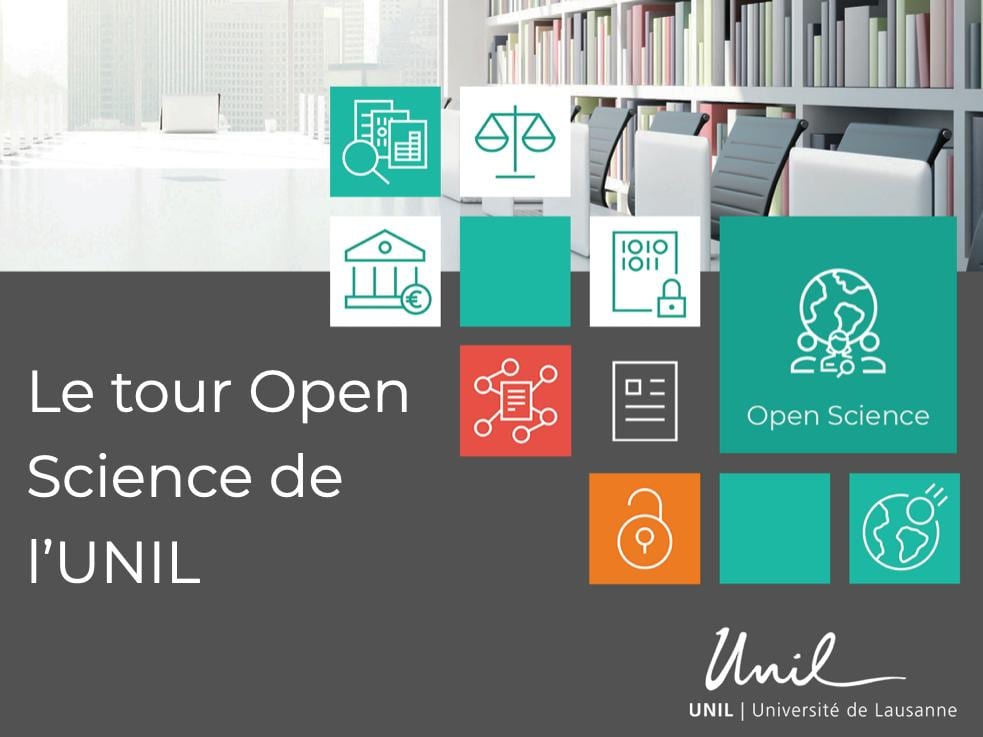 The UNIL Open Science Tour (English)
Friday 27 November 2020
From 12:00 pm to
1:30 pm
On November 26 and 27, the Open Science team at UNIL will make a presentation for the Faculty of Biology and Medicine, on new UNIL developments and guidelines in Open Science (Open Access / Serval, research data management and FAIR data sharing).
Dr Cécile Lebrand, research consultant for the FBM, will complete this information by presenting the Open Science support offer from the University Library of Medicine.
This presentation online via Zoom (1 h) followed by a discussion (30 min) will be repeated on two occasions (once in French and once in English):
Thursday 26 November 2020 from 12 noon to 1.30 p.m. (in French) 
OR 
Friday 27 November 2020 from 12 noon to 1.30  p.m. (in English)
A new session will be scheduled later for CHUV employees whose research activities are temporarily suspended due to the Covid-19 pandemic.
If you are interested in this event and would like to participate, contact Cecile.lebrand@chuv.ch
See you soon on Zoom!