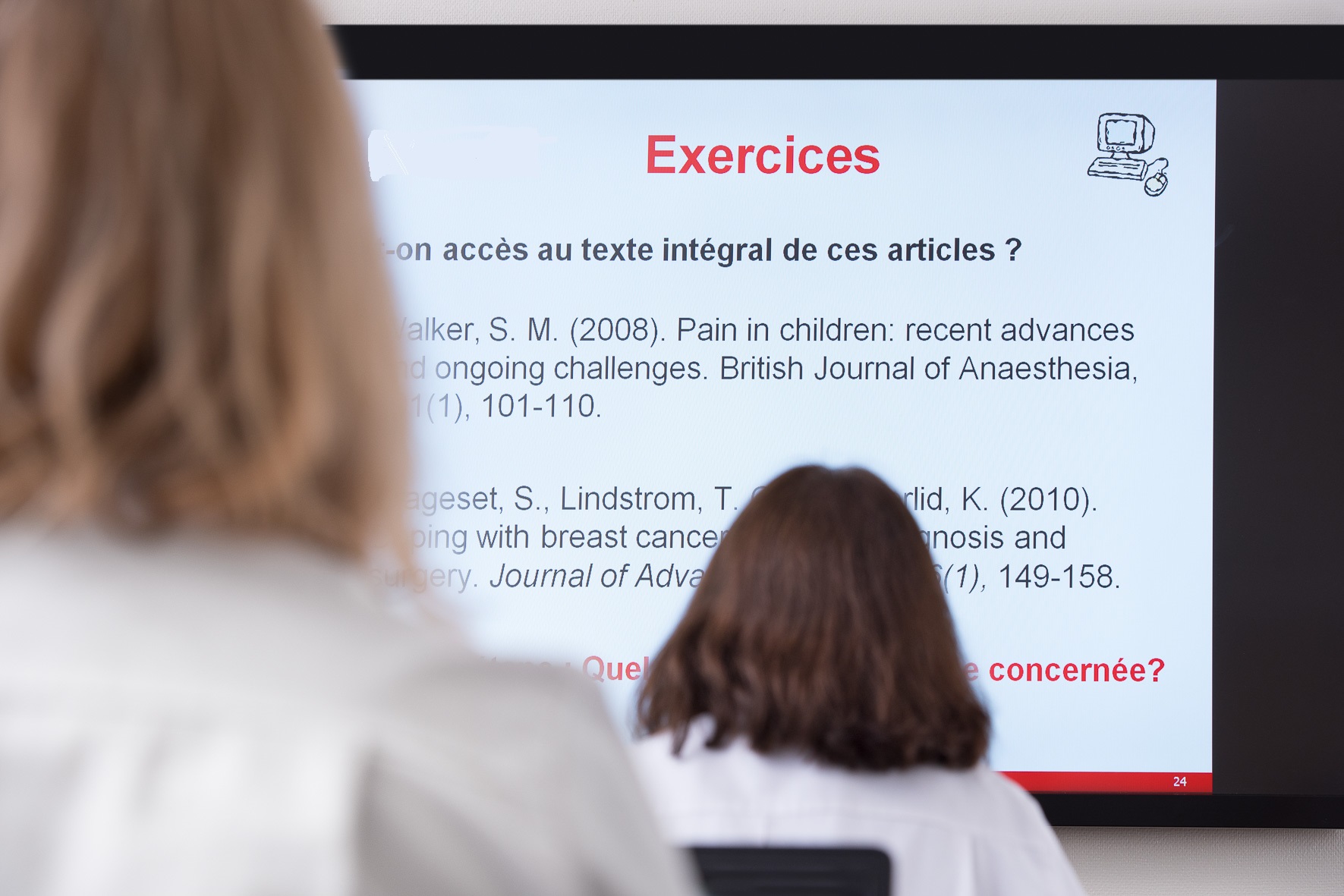 Training activities at the library
Do you want to know what resources are available, improve your literature searches, deepen your knowledge of a tool?
The Library offers several learning and training activities, such as :
using the resources essential to the biomedical literature research
manage bibliographic references
publish and promote your scientific production
For detailed information (description, training objectives, calendar) and access to the registration, please refer to the list of training activities offered at the library. If you wish to receive training for an already constituted group, we also organize on-demand training sessions, adapted to your needs.
BiUM Training Catalog (French version)
Published: 28.09.2018