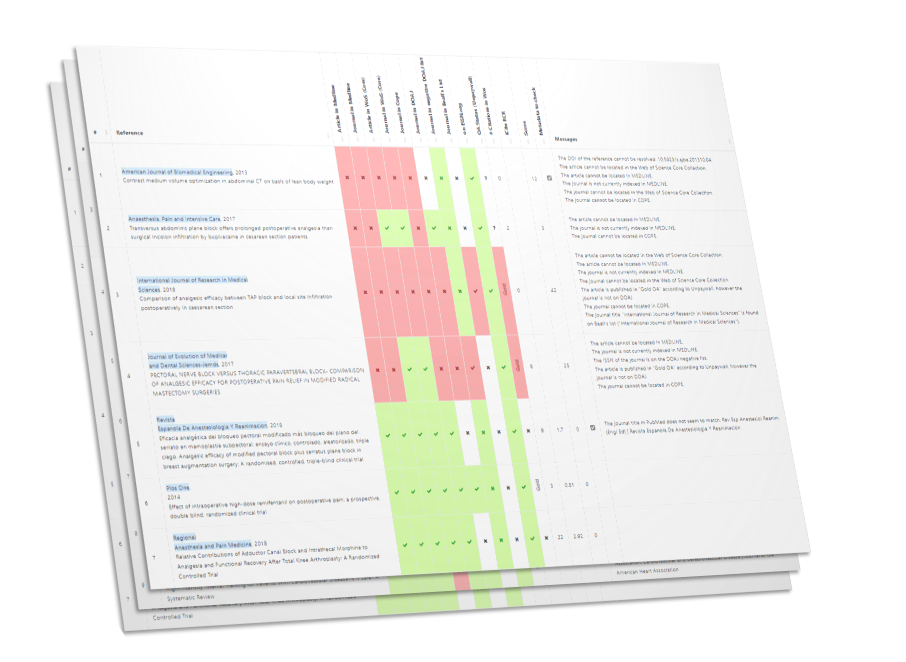 Identification of predatory journals in systematic reviews presented at EAHIL 2022
A new tool developed by our team to identify predatory journals was presented at EAHIL 2022 (European Association for Health Information and Libraries) in Rotterdam, Netherlands:
An emerging concern in systematic reviews process: identifying articles published in predatory journals
Cécile Jaques1, Jérôme Zbinden1, Jolanda Elmers1, Alexia Trombert1
1 Medical Library, Lausanne University Hospital and University of Lausanne, Switzerland
Télécharger la présentation
This tool is being developed to enrich our consulting and assistance service for systematic reviews, by providing authors with a report on the references selected after the screening process. A score is automatically calculated for each reference, based on a set of indicators commonly associated with predatory publishing. The chosen approach expects to help raise awareness about the possible consequences of including such studies in systematic reviews, while facilitating the identification of some of these publications.
CHUV and FBM researchers can contact our training and consulting service for assistance with systematic reviews.
Published: 03.06.2022