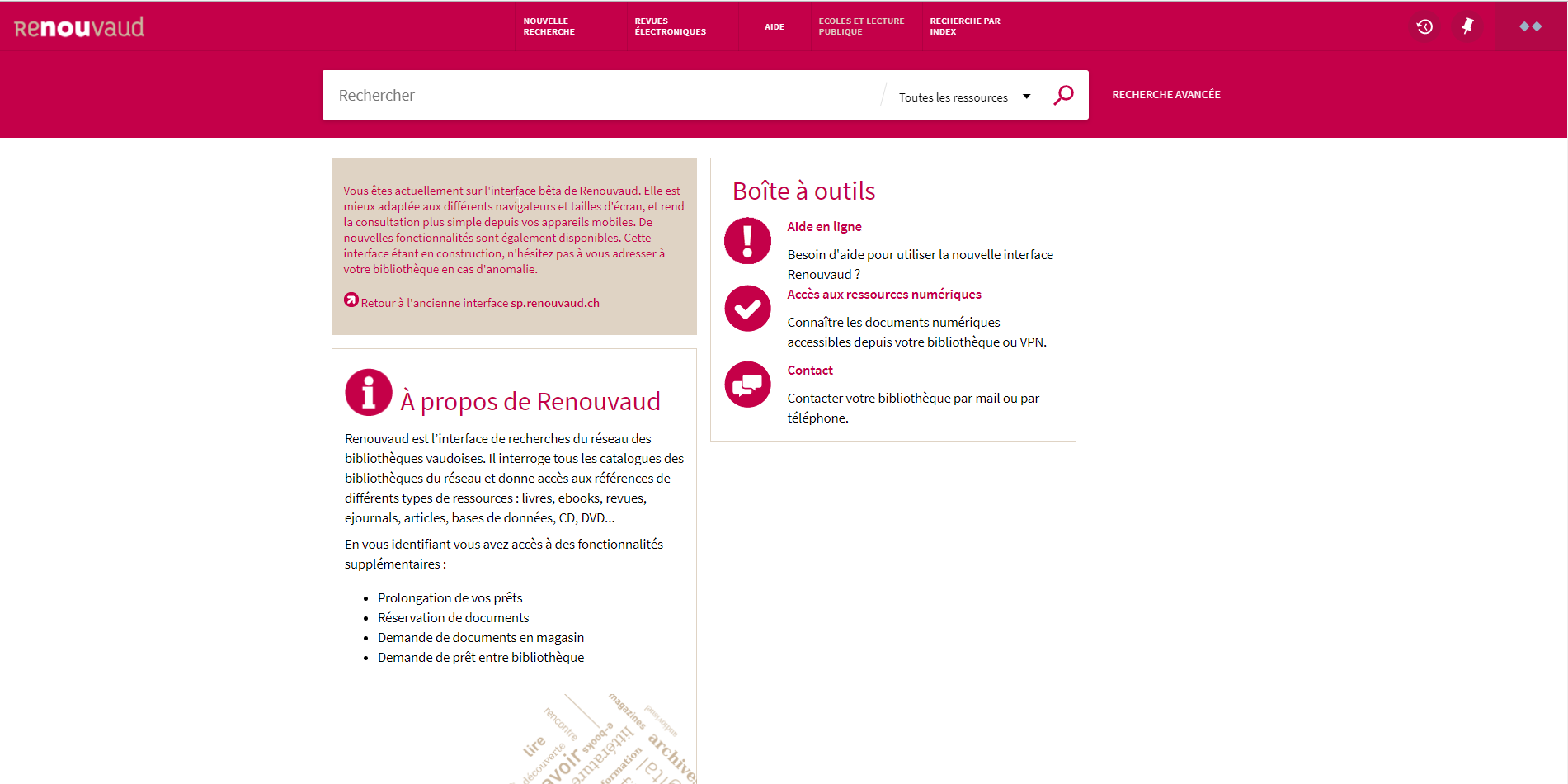 New interface of the Renouvaud catalogue
Since the 9th of July, the Renouvaud library catalogue officially got its new interface.
As a reminder, Renouvaud is the research interface of the Canton de Vaud library network. It allows you to access references of books, ebooks, journals, ejournals, DVDs etc. which can be borrowed from the different partner libraries. When you are logged in, you can manage your personal information and your account (extending your loans or reserving documents).
Do not hesitate to ask the library staff for help, we are available to answer any questions.
Published: 27.09.2018