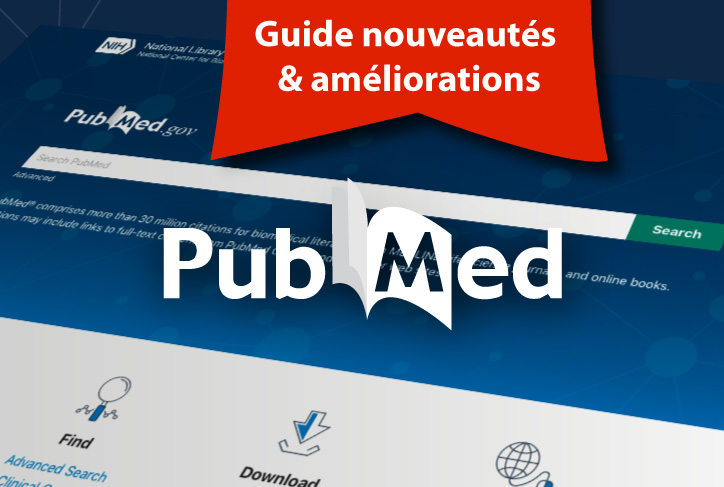 New PubMed: guide to new features and improvements
With a modern and responsive design, the new PubMed offers improved functionalities in terms of searching, browsing, saving and sharing references.
The Library compiled the main changes in a guide
Join the online course on Tuesday, 16th June from 4.30 to 5.30 pm.
Information and registration: Jolanda.elmers@chuv.ch
The education and research team is available to answer any questions (recherchedoc@chuv.ch) and help you with your literature searches. Online training courses can be organised upon request.
Link on PubMed
The staff and services of the Library are fully operational. Loan of documents is possible upon reservation and workspaces remain closed until further notice.
Published: 19.05.2020