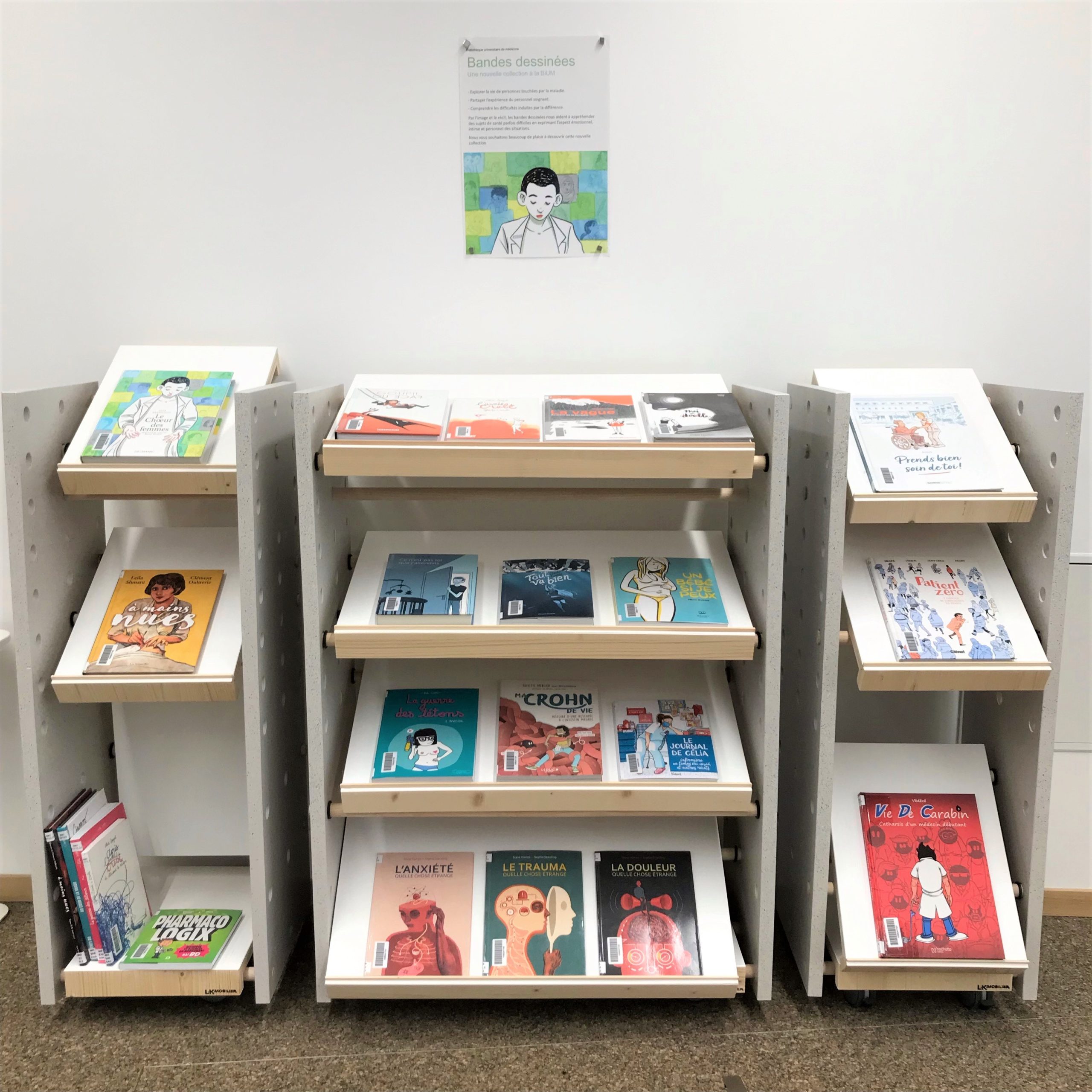 New: graphic novels enter the BiUM
Combining images with text, graphic novels can help discover and understand in a different way the difficulties and joy people experience when challenged in their health or their abilities. 
—
Explorer la vie de personnes touchées par la maladie.
Partager l'expérience du personnel soignant.
Comprendre les difficultés induites par la différence.
Par l'image et le récit, les bandes dessinées nous aident à appréhender des sujets de santé parfois difficiles, en exprimant l'aspect émotionnel, intime et personnel des situations.
Nous vous souhaitons beaucoup de plaisir à découvrir cette nouvelle collection, sur Renouvaud ou en exposition à l'entrée de la Bibliothèque.
Et si vous avez un titre à nous suggérer, vous pouvez faire une proposition d'achat.
Published: 03.03.2022