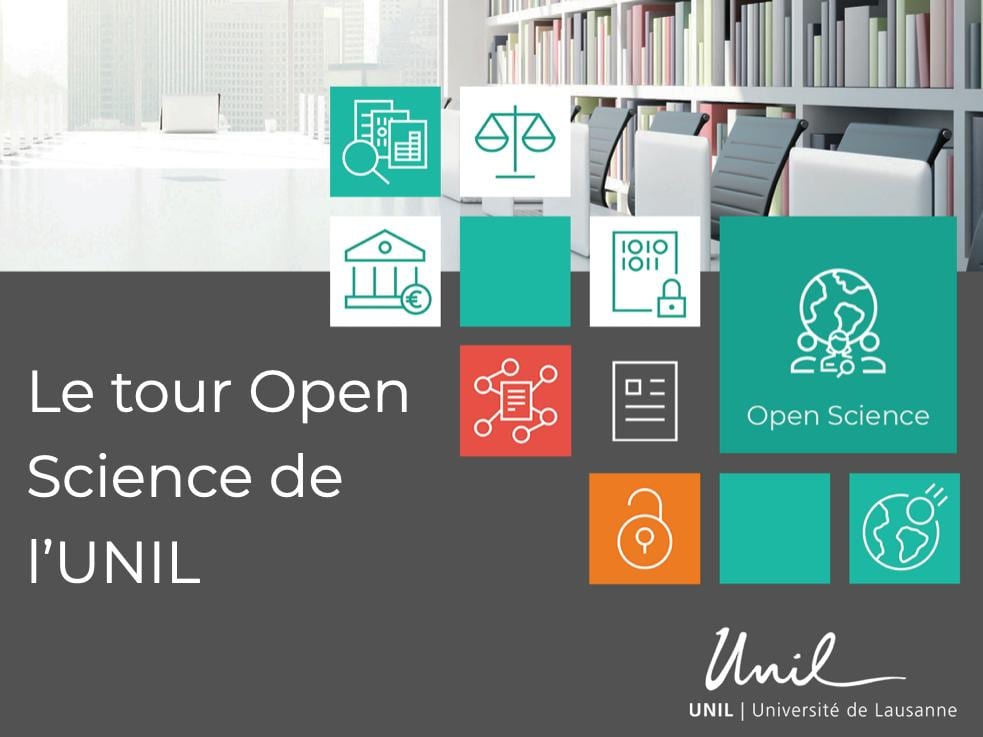 Presentations and slides of the "UNIL Open Science Tour".
On November 26 and 27, the Open Science team at UNIL has given a presentation for the Faculty of Biology and Medicine, on new UNIL developments and guidelines in Open Science (Open Access / Serval, research data management and FAIR data sharing).
Dr Cécile Lebrand, research consultant for the FBM, has completed this information by presenting the Open Science support offer from the University Library of Medicine.
This presentation online via Zoom (1 h 15) followed by a discussion (15 min) was repeated on two occasions (once in French and once in English):
Thursday 26 November 2020 from 12 noon to 1.30 p.m. (in French) 
Vous pouvez télécharger les slides Open Science:
Stratégie OS, nouveautés OA + OrD
OR
Friday 27 November 2020 from 12 noon to 1.30  p.m. (in English)
You can download the Open Science slides:
Detailed programme https://www.bium.ch/en/unil-open-science-tour/
FBM/CHUV researchers who would like to have more information about these Open Science questions can contact  us.
Consultant
Published: 20.11.2020