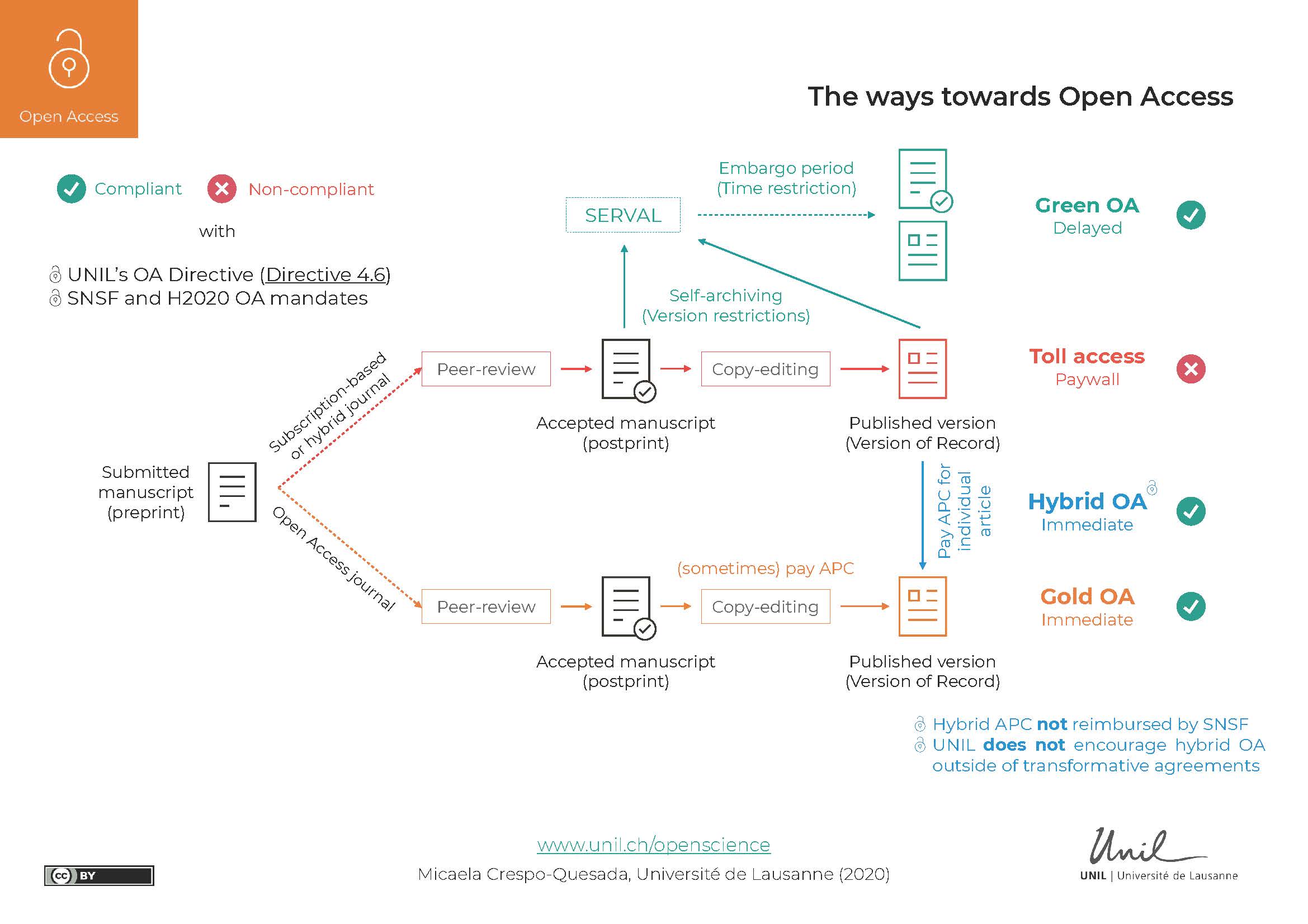 The Gold Road: the article is published in an Pure Gold Open Access journal with an open licence such as Creative Common licence (e.g CC BY).  The article is immediately made Open Access. The DOAJ (Directory of Open Access Journals) is the reference database in the academic field that lists Gold Open Access journals that meet the quality criteria required in science.
The Green road or self -archiving: the author's manuscript (i.e. the version of the manuscript that has been reviewed and accepted without the final editing and pagination changes that take place in the pre-proof stage) is deposited and made available Open Access on the Serval academic repository by the researcher – or a representative. Generally, the author's manuscript is subject to a 12-month embargo for STMs and the reuse rights to the shared document are restricted.  Sherpa Romeo is the official online resource for universities and funding agencies that summarises the archiving, copyright and Open Access policies of publishers for each journal.Translated with www.DeepL.com/Translator (free version)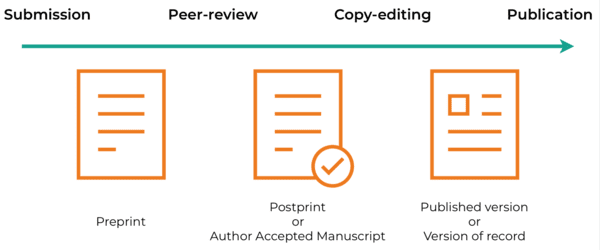 The hybrid model: In addition to the Green Road and the Gold Road, a hybrid business model is proposed by the majority of publishers. In this case, journals that sell subscriptions also offer authors the possibility of making their publications OA after the payment of Article Processing Charges (APCs). Due to the double dipping resulting from this situation (payment of journal subscriptions by universities and additional APC publication fees by researchers), UNIL and funding agencies (e.g. SNSF) do not support Open Access publications in hybrid journals.
The read and publish model: new way is currently possible with the national Read&Publish Switzerland licences where financial agreements are made between the library consortium and swissuniversities with publishers that cover not only journal subscriptions but also part of the APC fees of authors from Swiss institutions for the Open Access publication of their articles.